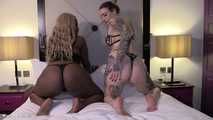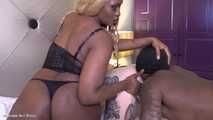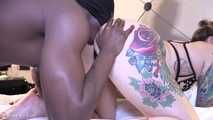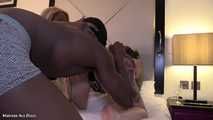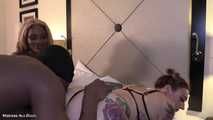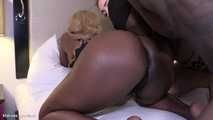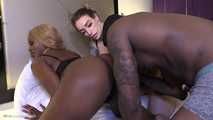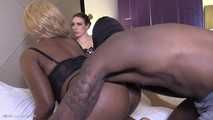 Worship both our arses - Full clip
Includes Ava Austen - ass worship - double domination - ass fetish - ass licking - ass spreading - pussy worship - interracial domination - alpha slaves
Featuring: Mistress Ava Black and Ava Austen
Big fat booty bounce!
The only thing missing from this gorgeous girly big booty night in is a willing slave to worship and adore those gorgeous curves!
Thank goodness we have our Ebony Alpha juicy booty loving slave on hand to worship both our arses! He starts off a bit reluctant, that is until he gets his face rammed deep into that bouncy booty! All he can do is hold onto that slim waist for dear life as these two ride his tongue!
His eager tongue finds all of his Mistresses' hot spots! He loves being used just like this and he knows he couldn't object even if he wanted to. And getting to see how hot it makes them just makes him try harder. Seeing the steamy hot lesbian action unfolding in front of him is more reward than he could have ever hoped for!
He's such a dirty little slut for their gorgeous arses. They bury him deep into their arses and spread their ass cheeks while he strokes his cock! Their arses turn him on so very much!
What a good slave!
Show more