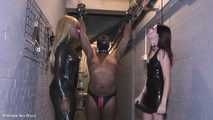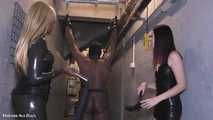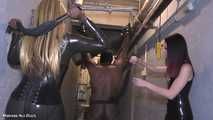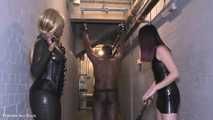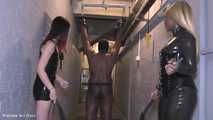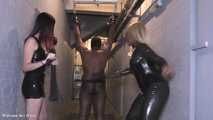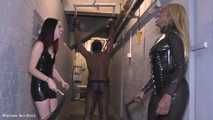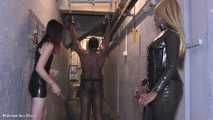 Whip Art - Part One
Includes double domination - interracial domination - Miss Tiffany Naylor - whipping - flogging - heavy toys - extreme domination - female domination - female supremacy - CFNM - verbal humiliation
Featuring: Mistress Ava Black and Miss Tiffany Naylor
Mistresses have a nice bit of slave meat hanging up and ready for them to fuck up good and proper!
They waste no time tenderising that delicate flesh with their heavy whips. They take it in turns to whip him hard, making him jump from their attentions.
His pain delights them, try as he might this slave will never be able to handle what they have in store for him!
Show more