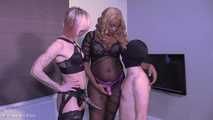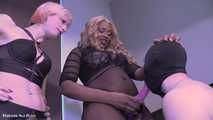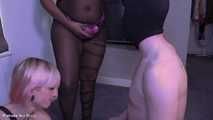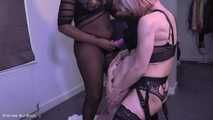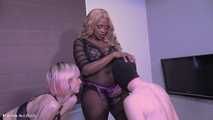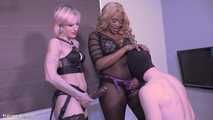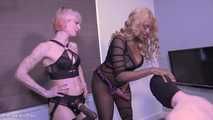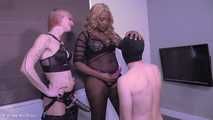 Virgin hole trained for black cock - Part One
Includes interracial domination - female domination - bbc black cock - slave training - cocksucking - chastity male - verbal humiliation - pegging
Featuring Mistress Ava Black and Luna Toxxxic
Mistresses want to face fuck their slave to see how deep their girly cocks go.
He starts off with Mistress Ava's cute pink little girly-cock. He's got to slide down the entire shaft and deepthroat her cock until it tickles his tonsils!
Will he be able to manage or will it be too much for him to handle? Watch and find out!
Show more