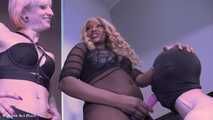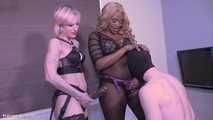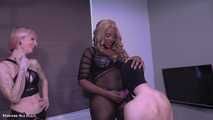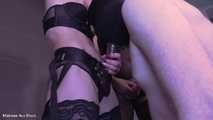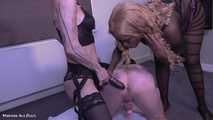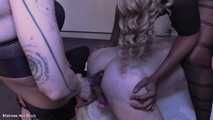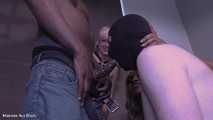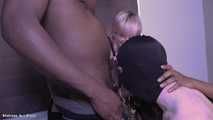 Virgin hole trained for black cock - Full clip
Includes interracial domination - female domination - bbc black cock - slave training - cocksucking - chastity male - verbal humiliation - pegging
Featuring Mistress Ava Black and Luna Toxxxic
Mistresses want to face fuck their slave to see how deep their girly cocks go.
He starts off with Mistress Ava's cute pink little girly-cock. He's got to slide down the entire shaft and deepthroat her cock until it tickles his tonsils! He also has to suck on Luna's cock like a little pornstar! He has to get all her gorgeous cock into his mouth like a little slut!
He's being trained up to be a good little future sissy for Mistresses. And his sissy training intensifies when Mistresses bring out a little surprise they've had in store for him! Or over 6ft worth of surprise!
He has to control his gag reflex as he shows his Mistresses how good he can blow a good real one! Nasty little fucker looks like he's enjoying it too! That's not allowed. He's earned himself a pegging! Turns out the little tart can't conceal his lust for Step-Daddy dick! But Mistress Ava wants to stretch him first to take the meaty one. So he has to prove how hungry a whore he is by blowing the 2 cocks in front of him while taking her lady dong in his arse...
Do you think he's whore enough? Watch and find out!
Show more