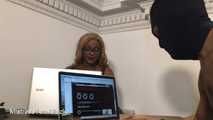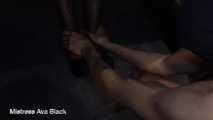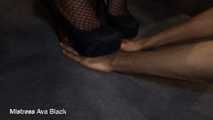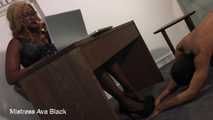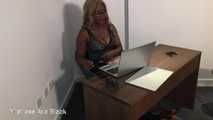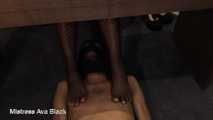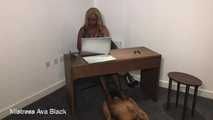 Very personal foot PA
Includes ebony femdom - hand trampling - high heel trampling - fishnets - footjob - cock tease - foot slave training - ebony foot fetish
"Just because it's a kinky business doesn't mean it's not business..."
Mistress is hard at work in her office with her footslave. Office protocol dictates he remain naked at all times so she can keep a close eye on his wood. No wandering minds in her office!
slave is slacking today though so Mistress decides to put him to use in another part of office duties.
Massaging her ankles and kissing her feet should give her the motivation she requires to focus on her tasks. After all he's taking forever with the spreadsheet she demanded off him this morning!
But when slave seems to be enjoying his alternative duties too much Mistress decides a bit of edging and punishment through trampling should get him back to the tasks at hand!
Show more