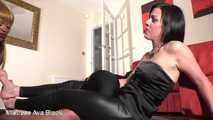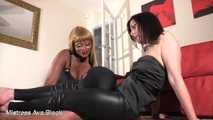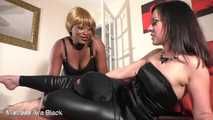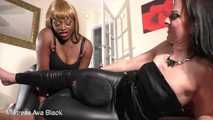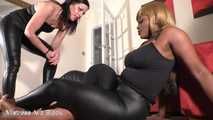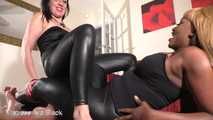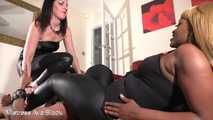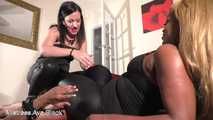 Useless cleaning skills earn you a squeezed neck!
Includes female domination - double domination - face sitting - scissorhold - wrestling holds - Domination wrestling - pussy worship - pussy power - pussy grinding - shiny - slave training - verbal humiliation - smacktalk
Ava and Bellatrix have been luring stupid men into their lair for ages by pretending to be looking for a part time cleaner cum housemate. Dumbass fell for it and is the latest victim to their game.
Only when he 'discovered' their lesbian porn stash - aka videos of them Domming worthless slaves - he didn't realise that they were recording every minute of his jerking off for blackmail fodder!
Faced with the choice of whether to be exposed or take whatever was coming his way he chose the easier path. Or so he thought!
These two lethal bitches take no prisoner as they tear him to shreds, toying with him and humiliating him mercilessly!
They want him to feel their undeniable power. After all he was wanking off to two lezzos thinking he would get away with it! How would he feel when he was so fucking close to both their pussies as they took it in turns to squeeze his neck and grind their pussies on his face!
Suddenly he's not so up for it! As squeeze after squeeze makes the fucker see stars! That will teach him to rummage through their knicker drawers!
Show more