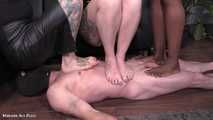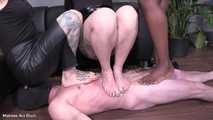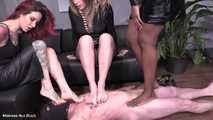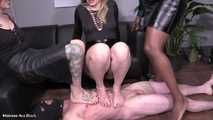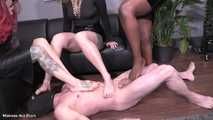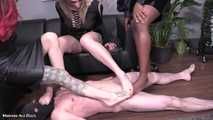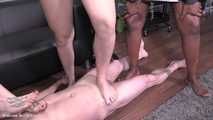 Trampling Fatal Attraction - Part Two
Includes Ava Austen - Mistress Adreena - triple domination - interracial domination - trampling - CFNM - verbal humiliation
Featuring: Mistress Ava Black, Mistress Adreena, and Ava Austen
In part two the slave's time only gets worse!
Mistresses want to see if they can walk all over him - literally! Greedy bitches! They won't take it one at a time. They want to be on top of him all at the same time! All over his cock, all over his nipples... Wherever it hurts the most.
Heavy squashing on his cock makes it almost impossible to catch his breath! What will these evil bitches do to him? Watch and find out!
Show more