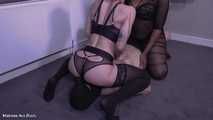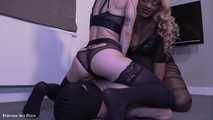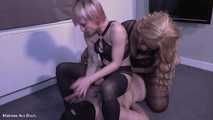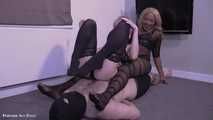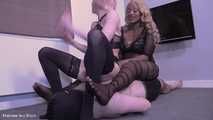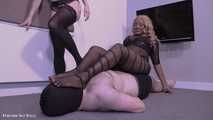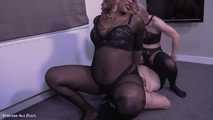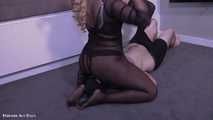 Total Blackout - Full clip
Includes facesitting - double domination - cock tease - pantyhose domination - foot slave training - female domination - trampling
Featuring: Mistress Ava Black and Luna Toxxxic
No introduction. No warm up. Mistresses just walk in and land on the slave's face!
He might as well be a fucktoy for all the attention he gets. At least they're hot so they enjoy riding his face and body and loving each other's perfect bodies! And when they put their stockinged feet all over slave boi's face he turns to mush! All that intense squashing of having 2 Mistresses on top of him is almost worth it now that he gets to enjoy their feet.
Maybe they will try their hand at trampling him... But the slave is freaking out so much at just having Mistress Ava riding his face that the thought of a trampling is making him shake so much in fear.
He's definitely earned a ballbusting whether he likes it or not! And he still has to take the double facesitting Mistresses have prescribed him!
Show more