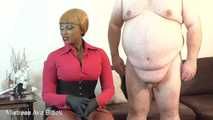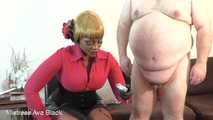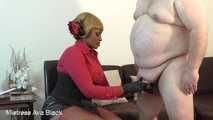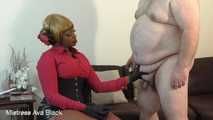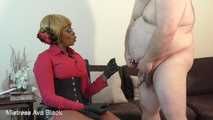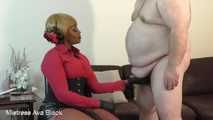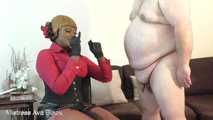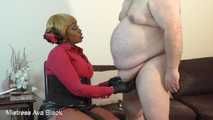 Too small for chastity
Includes chastity fitting - keyholding Mistress - CFNM - femdom - female domination - ebony female domination - slave training - CBT - cock slapping - imposed masturbation
Mistress is training her slave in chastity. But first she must get his chastity device on.
It won't fit. How can it not fit?
The slave says he followed instructions and measured himself as instructed. But the device won't fit! The cage is too big, the ring too small! Mistress is so frustrated as she was prepared to have a bit of fun with the slave. So she punishes his stupidity by busting his cock and balls and hurting his nipples!
That will teach him to be better prepared next time.
Show more