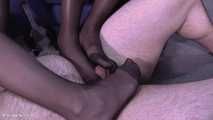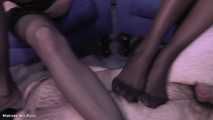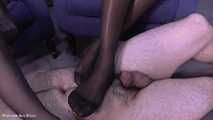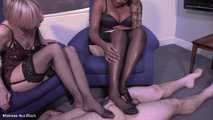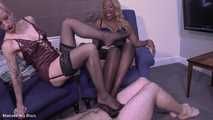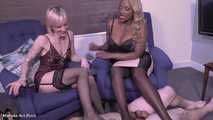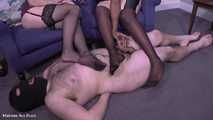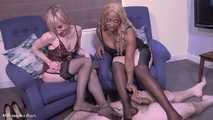 Take it like a man! - Part Two
Includes - foot domination - foot fetish - Female Domination - verbal humiliation - foot slave training - double domination - female supremacy - foot whore - foot worship
Featuring: Mistress Ava Black and Luna Toxxxic
Just the look of lust and desperation on his face is like an aphrodisiac for their wicked senses!
Stroking his cock only sends him further over the edge. Oooh is he dripping at their touch?
Wrong move! They stroke his cock and edge him expertly - all while hurting him by taking turns to trample him. What a perfect little toy for their pleasure!
Show more