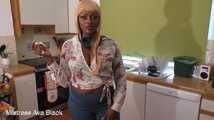 Click below to support me by joining my site and getting ACCESS to my website.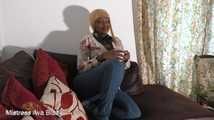 Click below to support me by joining my site and getting ACCESS to my website.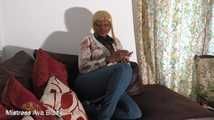 Click below to support me by joining my site and getting ACCESS to my website.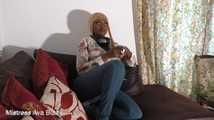 Click below to support me by joining my site and getting ACCESS to my website.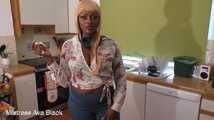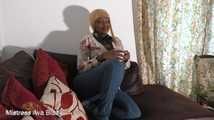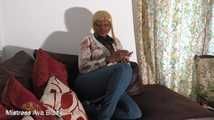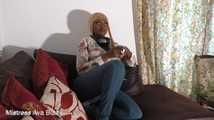 Summer of Sin - MP4
Includes ebony - mommas boy - taboo - pov female - pov sex - adult role play - older woman younger man - impregnation fantasy - pregnant - fucking your stepmom
It was to be a summer you would never forget.
Your father had invited you to visit him in his English country home. He had a surprise for you, he had said. You hated his surprises. They always ended up being father-son time hiking out somewhere. But you had politely agreed to come and see him and had flown over.
When you arrived you let yourself in. You were planning to catch some shuteye before he came back from his meetings. When you walked into the kitchen you were shocked to see a young woman dancing and singing to herself. She spun around, a playful glimmer in her eyes even through her shock at seeing you. She introduced herself as Stella. She was your father's fiance. Surprise!
Stella seemed nice. She offered you a hot cup of tea and you followed her to the living room for a bit of chat. She was bubbly and very feminine, and the more she talked the more drawn you were to her warmth. You could see why your father had fallen for her. And as she chatted on and on about how she had met your father you felt your cock twitching at the rise and fall of her full breasts. She was telling you that your father had apologised as his meetings meant he would be away for a couple more days but you were to make yourself at home. You were hardly surprised, and a part of you realised that you were actually relieved that you would get her to yourself awhile longer.
The following morning you woke to have a shower. You had been given the second ensuite bedroom and it was set off from the rest of the house. After drying yourself off you had wandered through to the bedroom naked, mulling over yesterday's events. You had a comfortable semi that wouldn't quit, and you knew this was because you had been thinking about Stella all morning. You had even strained to hear her singing in your dad's bedroom but had heard nothing. As you walked into your bedroom you were shocked to see her spreading the bed. She jumped in horror at seeing you naked, and you couldn't cover yourself fast enough before she fled downstairs.
Breakfast had been tense when you came downstairs. Stella apologised for having come into your bedroom unannounced. She had a bad habit of spreading all the beds first thing in the morning, she said. Her brain had been lost in so many other things. You could tell she was deeply embarrassed by it all, but when you asked if she had seen anything while you were naked the look in her eyes told you she had. Before you knew what you were saying you offered her a chance to see it again.
She hesitated.
You stood up, suddenly emboldened by the mixed look of lust and regret in her eyes. You pulled her hand towards you and her sharp inhalation only made you rock hard. Your cock was pulsing under her hand. You wanted her so badly you didn't care anymore. Feeling your cock in her hand made her more excited and she stroked it as she shook her head. You pulled it out and she stood up, backing away... "No no no I can't..."
She shook her head firmly but her hands kept fumbling with your now exposed cock. Soft moans escaped her lips as you pushed your cock hard against her thigh. You had her up against the wall now and she guided your cock so close to her warm inviting pussy. "Aaah..." She wanted it so badly but she couldn't bring herself to say it. You kissed her neck hungrily, teasing her. She pulled you in, thrusting your cock deep into her immediately.
Lust and recklessness mixed as you fucked her desperately. Not caring she was your father's future wife. Not caring that she was soon to become your stepmom! Not caring about anything except for now, here, this...
That was the start of your summer love affair with your future stepmom. And as your father's business commitments were postponed again and again, you both made the most of a very sinful summer together.
And, when summer was over, you had both promised never to breathe a word of this to anyone else. But secrets have a habit of not remaining secrets for very long...
Show more