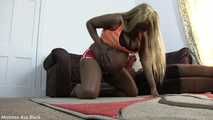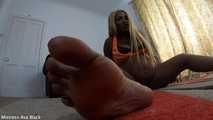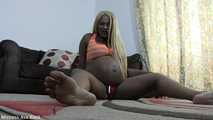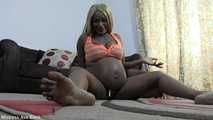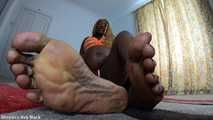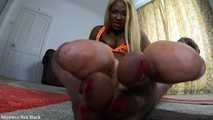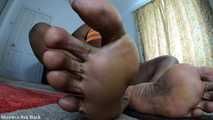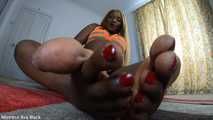 Stroking to Giant Aunty's feet
Includes giantess - vore - executrix - unaware giantess - solo female - ebony - barefoot - foot fetish - foot worship pov - foot masturbation - shrinking fetish - transformation fetish - taboo - step-momma's boy - step-mommy domme - pov female
Aunty Ava's nephew has shrunken himself to get the chance to spy on his larger than life, pregnant aunt.
He's soon caught by his aunt and teased for his obsession over her ebony feet. Surrounded and engulfed by her soles, bathing in the scene of her feet he is encouraged to stroke his cock for to his big aunty and empty himself over the same feet that could so easily close in on him and end his life in a sticky mess of bones and guts all over her soft, but huge feet.
After he cums Ava decides to leave him as he is to get on with her day, but she just can't help herself. They've already crossed the line of naughtiness, she may as well go the extra yard.
He finds himself in his aunt's panties, engulfed by her pussy as it wraps around him as his screams and struggles reduces his colossal, giant aunt to a shuddering orgasm.
He is almost inhaled by her pussy, but then he finds himself licked back to consciousness, just in time to be told he will be keeping this a secret. He's going inside of aunty to disappear and be absorbed into her body to feed her growing belly.
Show more