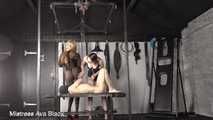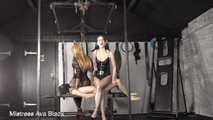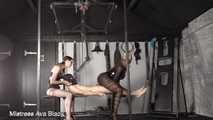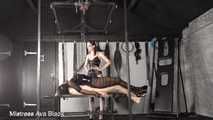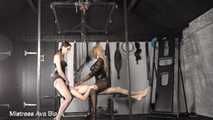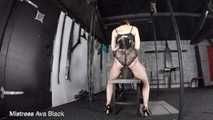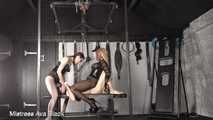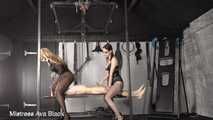 slave riders - Full Clip
Includes face sitting - double domination - interracial domination - CFNM - female domination - verbal humiliation - female supremacy
Mistresses Ava Black and Katerina are in the mood to fuck up their slave's day.
They love toying with males, and this helpless slave is no exception. Charmed by their delicious hot bodies and stunning looks, he is a fly willingly trapped in their web. Surrendering himself to the mercies of these striking beauties, he has no idea what lies in store for him.
The Mistresses have him rock hard before they even begin. And teasing his cock and bouncing up and down on it in their fishnets only makes him throb painfully.
And then more throbbing as they grab him by the balls and squeeze! Ow! He hadn't banked on this happening! But they don't care! They love to hurt him and tease him at the same time. After all a stiff cock makes for better meat to grab onto and hurt!
Mistress Katerina overwhelms him with her powerful scent while Mistress Ava teases his cock with her juicy brown arse!
Mistress Ava rides his face mercilessly, laughing as his cock leaps to attention! Wrong move! She only did this so she could hurt him even more for getting turned on!
Her gorgeous ample bottom confuses him. The two Mistresses evil peals of laughter humiliate and frighten him. But that wood just won't quit! So it gets hurt more and more!
Show more