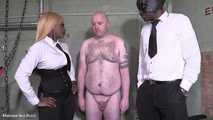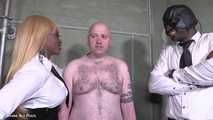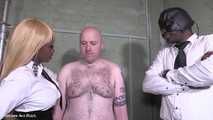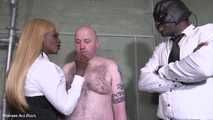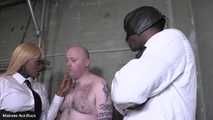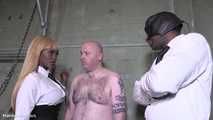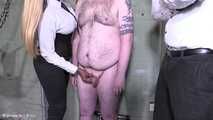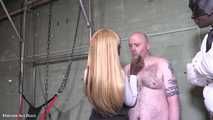 Seal the deal - Part Four
Includes - male domination - make me bi - adult role play - blackmail fantasy - supremacy - manipulatrix - male cocksuckers - verbal humiliation - face slapping - CFNM - ebony domination Never ever think for one second you can be faster or smarter than either of us!
Loser boi is now working for his new 'owners' on the deal. His salary has been whittled away to nothing because even though he has a wage he has to pay reparations to his Ebony owners!
He thought he could get away with living life like before when he didn't have a care in the world and is spending his money recklessly again. So it's time to whisk him back to the Dungeon for a behaviour adjustment! slap slap slap!
One after the other he is mercilessly slapped stupid!
He is reminded that he now works under their command. In fact he should now start addressing them as Master and Mistress as they think this is a more suitable term for them. Slap slap slap!
What does he think he can do to start saving more money to serve his new owners?
That's right! A diet full of cum will make him lose weight and save loads of cash for them to spend as they see fit. Beg Master for his cum! Tell him how much you wish you could have his cum for every meal from now on...
Good boi...