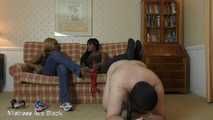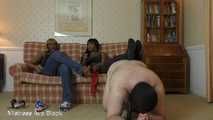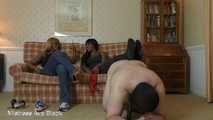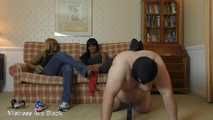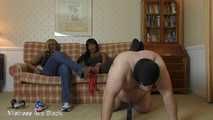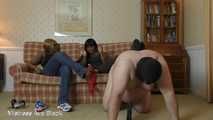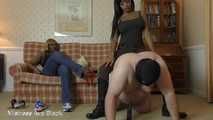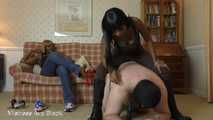 Porky the Christmas hog! - Part 3
Includes - foot domination - boot domination - foot slave training - foot fetish - ebony - foot fetish - foot worship - toe spreading - wrinkled soles - jeans fetish - cfnm - extreme domination - verbal humiliation - ignore - cbt - performance degradation
Nasty Porky is really riding up Mistresses' backsides!
Out come their dildos! They want him to worship those dildos and tell them how much of a whore he is going to be for their veiny she-cocks.
Thing is, Porky hates anything that looks like a dick and he breaks out in a horrid sweat. He really doesn't want to do it! But Mistresses don't believe in hearing no for an answer. And he is going to find the enthusiasm if they have to dig deep and shove it down his throat!