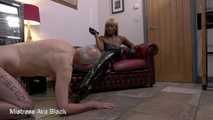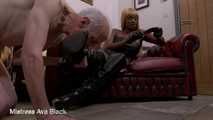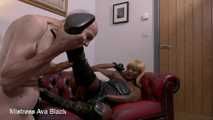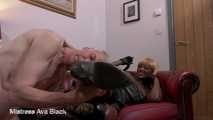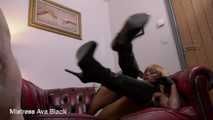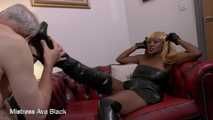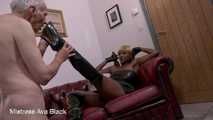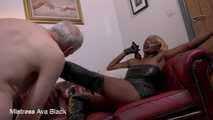 Painstakingly painful boot worship
Includes boot domination - CFNM - ebony female domination - interracial domination - extreme domination - boot licking - boot worship - boot fetish - leather goddess - leather boots - leather worship - leather gloves - leather dress - spanking - paddling - verbal humiliation - female supremacy - ebony female domination - slave training
A piece of ish slave has come to serve Mistress's magnificence.
How lucky he is that he gets to bow down at her glorious feet. Of course he is going to fuck it up and not please Mistress fully!
Is this not just the way of the male?
But thankfully for both of them she has several tools at her disposal - not least her sharp tongue - to keep him focused on the task at hand!
Show more