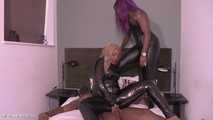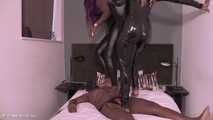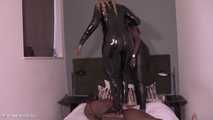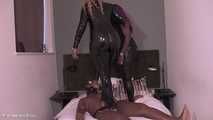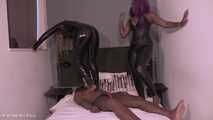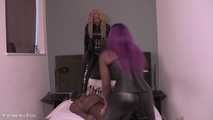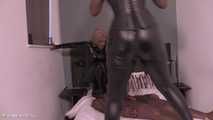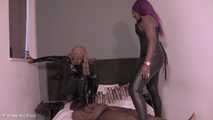 Our human trampoline - Part Two
Includes Mistress Lorraine - ebony female domination - double domination - trampling - heavy trampling - jumping up and down on slave - facesitting - foot domination - foot worship - ebony foot fetish - foot fetish - femdom - foot slave training - female domination
Featuring: Mistress Ava Black and Mistress Lorraine
Hurting him turns Mistresses on so much! They get hot for hearing his groans and cries. There is no way out for him and he knows it! So when they trample him yet again he grits his teeth and bares it.
They walk all over him, kneading his thighs with their feet. Mistress rapid runs all over his chest, leaving him completely breathless.
His body, his cock and balls, every part of him is just a trampling and busting mat for their feet. They are having a blast!
Show more