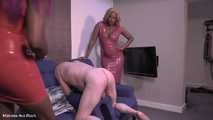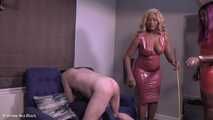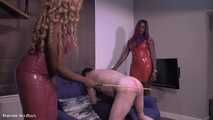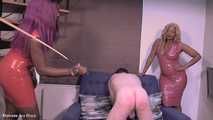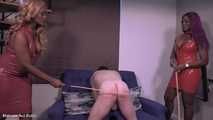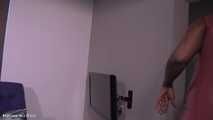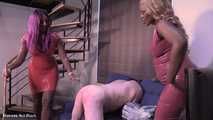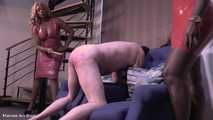 No mercy from our heavy canes - Full clip
Includes Mistress Lorraine - caning - heavy caning - extreme caning - classic caning - corporal punishment - ebony female domination - CFNM - double domination - femdom - slave training - female domination
Featuring: Mistress Ava Black and Mistress Lorraine
slave's bottom could do with some seeing to.
Luckily for him Mistresses know just how to deal with his bottom.
In part one they commence his training with the Singapore canes. Giving him sharp heavy strokes with no warm up. They want him to feel every single lash whether his body can handle it or not. After the Singapore cane they move rapidly onto their thickest cane. Breaker of even the mightiest men!
The way his body is broken pleases them. The delightful evidence of their attentions on his fragile skin delights them!
They move on to their most vicious canes. And Mistress Ava breaks him in even more with a rapid caning. Now he must hold onto a coin on his upturned finger while they cane him with the full run of their canes. He lies across their chairs so he cannot wriggle away but instead enjoy the full brunt of their canes.
Will he endure? Or will it all prove too much for him? Watch and find out.
Show more