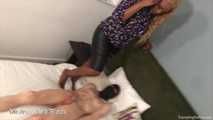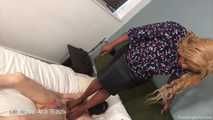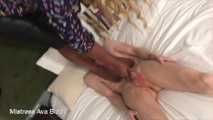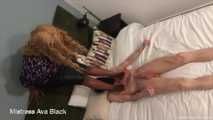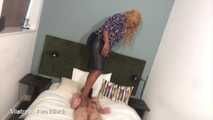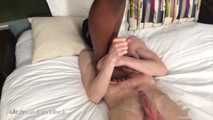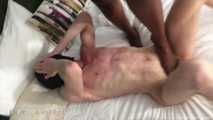 No choice but to take the hurt!
Includes trampling - CFNM - footjob - handjob - extreme domination - post orgasm torture - facesitting - female supremacy - smother - squash - ebony female domination
Mistress enjoys that her Supreme beauty turns her slaves to mush!
And for all other times she will simply trample them through the floor!
Her scrawny slave is in for a tough time today.
She is easily 20kg heavier than he is. And she is going to break him even more with her full weight crushing him into the bed.
He turns to jelly the minute she speaks, so she pushes him further over the edge with a footjob and a handjob. Seeing how close he is to cumming even though he is ended by her weight on him she decides she's going to have even more fun with him.
She milks him and he is powerless against her. He cums hard, begging her to stop! But she wants this.
She loves to see him weak and broken completely! That way he will feel every minute of trampling and crushing AFTER he has cum!
Show more