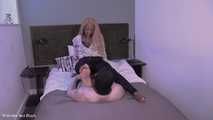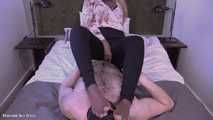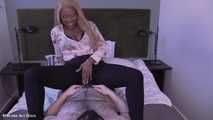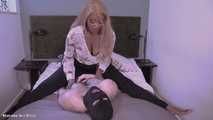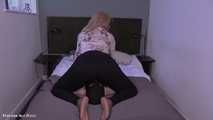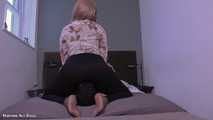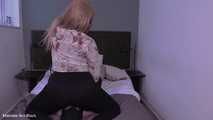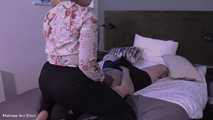 My pussy is right by your cock slave - Full clip
Includes ebony female domination - facesitting - cock tease - cock stroking - edging - handjobs - big butts - foot smothering - foot domination - ass shaking - big butts - sensual domination - femdom - female domination
Mistress is facesitting her slave. She keeps feeling his cock rising under her arse as she relaxes with her feet in his face. That was the first mistake his cock made! His cock makes him fucking weak and vulnerable to her. Because once Mistress discovers she can get the slave turned on easily just by having her clothed pussy right by his cock there is no escape for him.
She strokes his cock, edging him as she smothers his face with her feet. The scent of her feet drives him wild! He can't help himself and his hands follow her desperately. She doesn't let him get away with it! Instead she sits on his face and makes him smell her pussy all over his face. His hands are restrained where she can see them! Absolute torment and agony for this slave boi!
The more he tries to protect his cock the more she milks him mercilessly! Making him put his hands by his sides so she has unrestrained access to his cock! It is her cock to fuck around with as she pleases after all. She will have her way with his cock and nothing he can say or do will change that! Simple!
Feet all over his face, smothering him while his cock throbs... Milking his cock until it aches! Will this slave survive his torment or will he make a sticky mess all over the bed? Watch and find out!
Show more