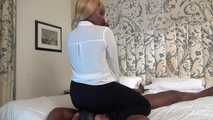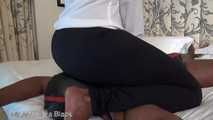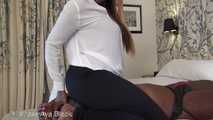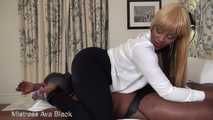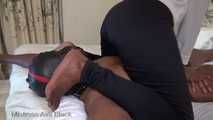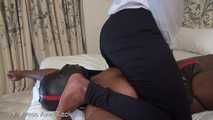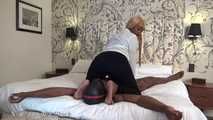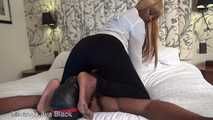 My bedroom arse cushion
Includes female supremacy - ebony female domination - face sitting - ebony bdsm - CFNM - slave training - ass worship - face fucking - ass grinding - pussy power
Mistress enjoys private moments in her boudoir with her slaves.
Tonight she is enjoying riding on her ebony69 slave. He has such a perfect little name. Because she gets to ride his face and fuck up his cock as well at the same time! The perfect Femdom 69 game!
Today is no different. She wants the slave to worship her gorgeous arse and kiss and be squished by her magnificent curves. She overwhelms him and she knows it. But she loves it like that! He gets to grab those juicy curves and bury his face deep inside as she grinds on his face, using his face to get off. The power rush of controlling every part of him turns her on so much! And after all he doesn't seem to object.
Although it would probably be hard to object with a face full of arse!
A delicious Goddess worship and facesitting Domination clip.
Show more