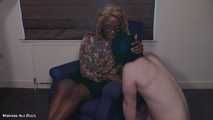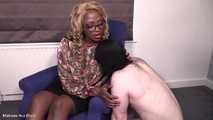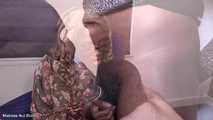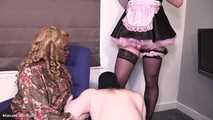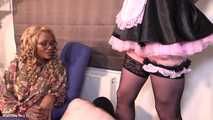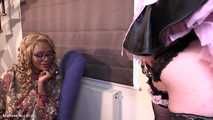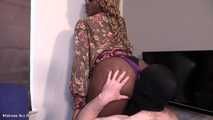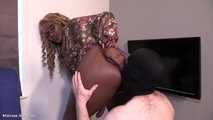 Mesmerised into going bi - Full clip
Includes mesmerise - ebony femdom - female supremacy - ebony female domination - make me bi - crossdressers - blowjob - slave training - blowjob training - bbc worship
Featuring: Mistress Ava Black and Jessica Dee 25
The slut whisperer...
That's what she is...
Mistress loves fucking around with slaves and turning them into weak helpless whores for her.
This slave is ripe for the picking.
She sings her sirensong into his ear, and he immediately loses the will to resist anything she desires. She make him hold on just a moment longer in anticipation before she instructs him to lick sissy Jessica's pantyhose and arse.
Mistress then makes him rim her Goddess arse deep and good! Really getting his tongue stuck in her arsehole!
He'd better be willing to do whatever she requires of him if he's going to be her good little tart!
After she has covered him completely with her scent she spreads his cocksucking mouth with her cute pink She-cock! Then she bends him over and shoves her strapon loving into his arse!
If the slave thought that was the end of his training he was wrong.... O so very wrong!
Because little sluts like him get all their holes and any part of their body trained for a good time!
And Mistress is feeling fucking horny today!
So he's going to get his little arse ridden by Mistress's Bull while he fulfils his duties as a pussy slave to Mistress!
Show more