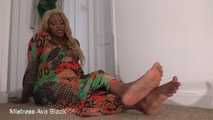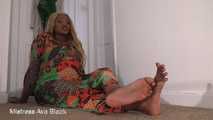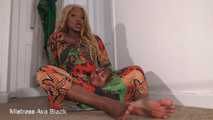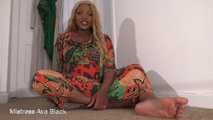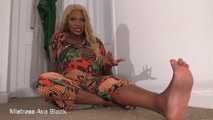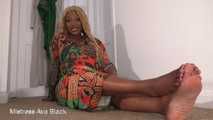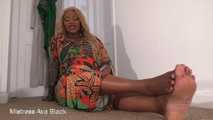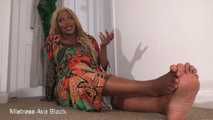 Making your girlfriend lick my dirty feet
Includes foot domination - pov foot worship - home wrecker - barefoot - homewrecking - ebony foot fetish - foot fetish - foot slave training - tricked foot worship - foot humiliation - femdom pov - taboo - cock tease - fantasies - ebony female domination - mindfuck - female supremacy
I've been thinking about what you told me about your girlfriend a lot.
You know who you are...
I've been giving some serious thought to all the things I want to do to her. You see, I'm getting sick and tired of that bitch always kicking up a stink about the kind of relationship we have. She just doesn't understand just how much you need me in your life.
That you and I don't have a sexy relationship like the two of you do. But you are totally owned by my feet!
She just needs to shut the fuck up and give your love for my feet a chance. I figure it's because she's never known the joys herself of how delicious it is to worship feet as gorgeous as mine....
So I've come up with a plan. I'm going to make her worship my feet just like you will. And I'm going to make her see just how much she could love them if she gave them a try. I'm going to make your girlfriend lick my dirty feet!
Show more