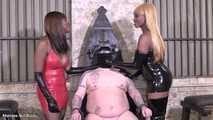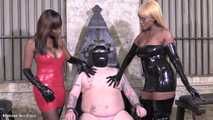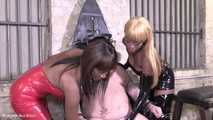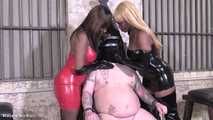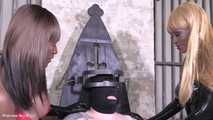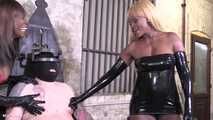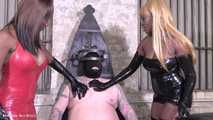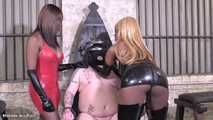 Limp Dick Reward - Part 1
Includes double domination - ebony female domination - Mistress Bounty - hand gagging - cock slapping - nipple slapping - nipple play - female domination - female supremacy - CFNM - verbal humiliation - nipple play -
Today slave is going to find out exactly who owns him. Mistresses are in the mood to fuck around with him.
Every inch of his body, right down to his willing cock and balls. These two rubber Mistresses want to see what this slave is made of.
And in part one they tease and slap him about for their amusement. They stretch his mouth with their black rubber gloves, spreading him as wide as they please. What a small mouth he has! They want to see his mouth completely filled and struggling to take their hands. Then they slap his cock and nipples a the same time.
Show more