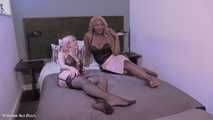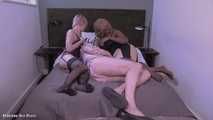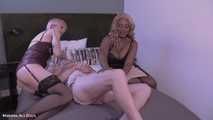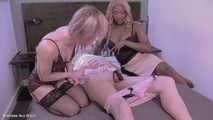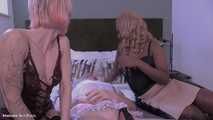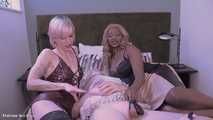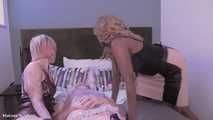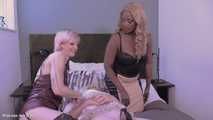 Just one of the girls - Part One
Includes Luna Toxxxic - face sitting - sissy girls - sissy sluts - sissy training - frilly sissy - ass worship - crossdresser - chastity - verbal humiliation - ass shaking - interracial domination - double domination - cock tease - cock stroking - edging - handjobs - big butts - sensual domination - femdom - female domination
Featuring: Mistress Ava Black and Luna Toxxxic
Mistresses aren't going out tonight. And staying in means trouble for their housemaid sissy.
It's girly night in tonight and they want her to enjoy a night in just like girls do.
They examine her cute tight chastity cage which restrains her little clitty and keeps it from getting into too much trouble. Sissy thrusts her hips involuntarily. She seems so excited for what's to come...
And what's coming is heavy facesitting and ass smothering in this sexy sensual part one! Enjoy...
Show more