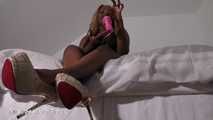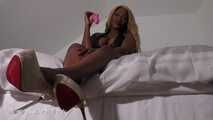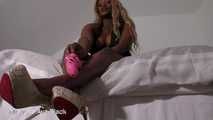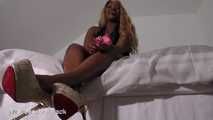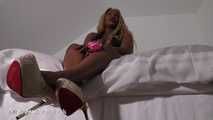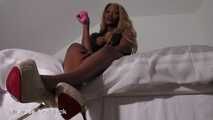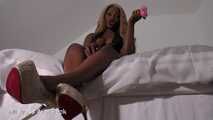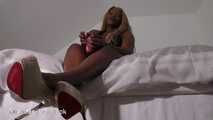 Increasing your frustration
Includes chastity - chastity tease - cock tease - challenges - femdom pov - verbal humiliation - keyholding mistress - ebony femdom - ebony
Hello my little cage-thumper...
My little wood dodger...
I can only begin to imagine how tough life must be becoming for you now that you've locked your wee buddy away...
So much horn so little escape, it must be really hard being you...
Did you think I was about to offer you some sort of release today? Aww you are deluded aren't you pet? No... I have no intention of letting you out of that cage in the slightest! You see I love one thing above all. And that is to see you humping desperately away in pain in your cage. Something about seeing you suffering and trying so hard not to get hard (*haha*) makes me want you to get even more turned on for me.
So you're going to be a good little locked slut and get this clip and drool. Drool from your knobend and wish I would just let you out. Even for a fraction of a moment. So you could prove how devoted you are to worshipping me. And knowing that the only thing I'm going to give you is a darker shade to your already very blue balls!
Show more