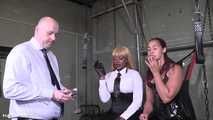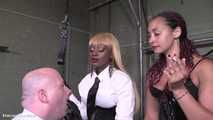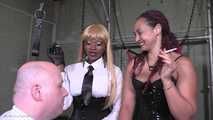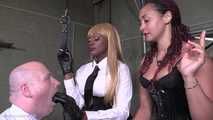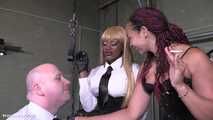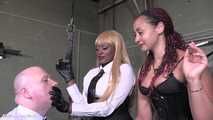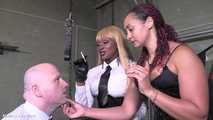 Human Ashtray Worm - Full clip
Includes - female supremacy - double domination - smoking slave - smoking fetish - slave training - human ashtray - ebony - ebony female domination - interracial domination - face slapping - glove fetish - hand fetish - verbal humiliation - dungeon domination
FULL CLIP
The slave is called in to serve his Mistresses as the devoted ashtray slave that he is. Mistresses wish to have a cigarette and he must follow protocol by lighting the cigarettes and waiting patiently for them to inhale indulgently on their cigarettes.
They begin by training him to breathe as they do. Slowly, pacing himself so his rhythm matches theirs. Taking in their smoke and holding his breath just one moment longer as their hands cover his nose and mouth. He is very fortunate to be treated to the bliss that is his Mistresses' smoke.
Mistresses turn up the heat. Their deliberate pulls on their cigarettes means that there is plenty of stub to empty into their ashtray's mouth. Delighted squeals from both of them as the ash falls to the floor! But for the ash that does make it into slave's mouth there is only one thing for it - he must swallow it all!
Mistresses turn up the heat more and more until the slave can hardly take it! Deliberate flick after flick of their ash lands in his mouth. He must wait on his knees obedient to their every whim or he will find that serving 2 Ebony Queens can be a very painful experience indeed!
Show more