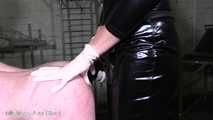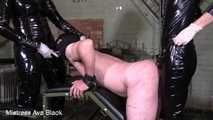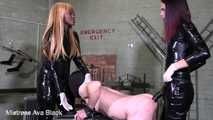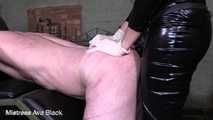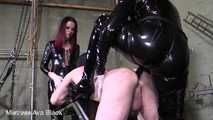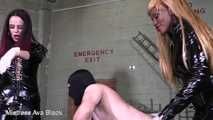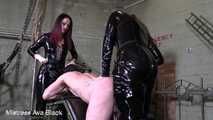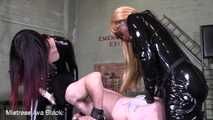 Hot Fuck - Full Clip
Includes CFNM - double domination - extreme domination - strapon - anal - pegging - ass to mouth
Mistress Ava Black and Tiffany Naylor are on top form as they train their cock puppet to do their bidding.
They train him by lubing up his tight arse. They want to leap into him balls deep! No introduction, no tease. Those big she-cocks are thirsty and they want to ride slave arse!
Mistress Ava spreads those tight arse cheeks open and slides right in. Such a whore for their cocks he is! The slave squeals as his arse is stretched to the full by Mistress's cock. He can hardly handle the size of it and Mistress slamming hard into his arse is almost too much to bear!
She is milking him mercilessly with her cock and it turns him into a total slut! Watch as the slave dances around on the bench, trying to escape from being ploughed by Mistress.
The slave is creaming all over the bench as Mistress works that She-Daddy cock into his arse. The more she slams into him the more he tries to run away across the room. She shows no mercy! slaves deserve no mercy!
All they deserve is Mistress cock in their arse. And their mouths. And back to their arse again...
Show more