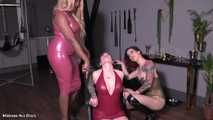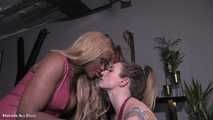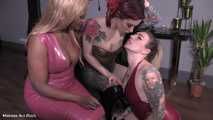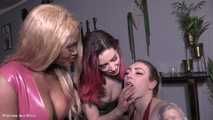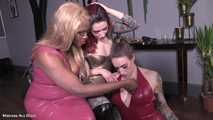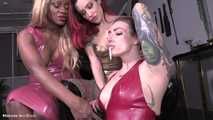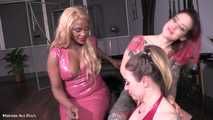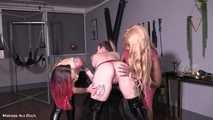 Horny little slut - Full clip
Includes Mistress Adreena - Ava Austen - lesbian domination - spit fetish - spitting - foot worship - boot worship - foot slave training - spanking - latex dress - rubber fetish - otk spanking - spanking ff - double domination - femdom - slave training - female domination
Featuring: Mistress Ava Black, Mistress Adreena, and Ava Austen
Such a delicious horny little slut! Mistresses love to play with girls that love girls!
And you have to agree cutie Ava gets your juices dripping and then some!
And to start their session today Mistresses want to feed her some special Mistress juice. A horny concoction of thick spit right into her mouth. Mistresses marvel at how much of their delicious spit Ava can take in her hungry little mouth. She trails thick globs of spit down her rubber dress, and they rub it all over her ample curves. She has a body made for sin! And these 2 Dommes want a taste!
They bend her over the bench and spread those thighs nice and wide. Delicate scratches trail over her arse right before they start spanking her sensitive flesh. It turns pink almost immediately, a flush of colour spreading across her cheeks. Mistresses take it in turns to spank her into an orgasmic bliss.
Mistresses spank her butt good! She writhes around in grateful appreciation of Mistresses' attentions. They drip thick spit down her arse crack and towards her already wet pussy. They work her up into a sweat until she is begging for more! So much fun playing with this horny little slut!
Show more