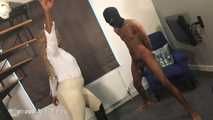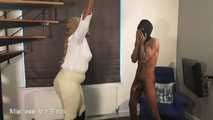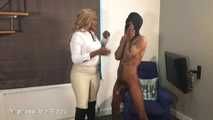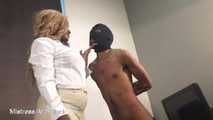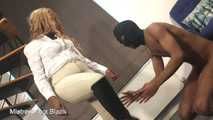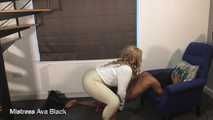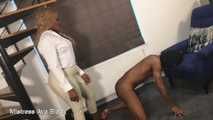 Guess A Bust!
Includes ballbusting - ebony female domination - femdom - stomping - verbal humiliation - CFNM - extreme domination - no limits femdom - cock trampling - ball punching - ball slapping
Those balls belong to me now!
Your balls are just another amusing thing for me to yank about and punish as I see fit! So this slave didn't stand a chance when I got a hold of his nuts!
I bust him every which way but south and delight in watching him fall to the floor with each kick or punch or slap. I love to work my slaves in many positions and this one gets the best of the hurt from me as I pound him a new pair of nuts!
The session soon turns bad because I decide that I really just want to dish out as much unpredictable pain as possible. I don't know myself how many I'm going to give him. But I'm going to push him beyond his own limits of pain. No set number.
He just has to take kick after kick after kick.
All because it amuses me.
And when I see those tears welling up in his eyes I know I have the very last of his resolve.
Bliss!
Show more