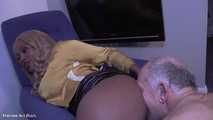 Click below to support me by joining my site and getting ACCESS to my website.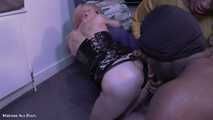 Click below to support me by joining my site and getting ACCESS to my website.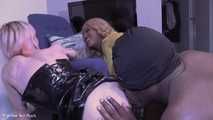 Click below to support me by joining my site and getting ACCESS to my website.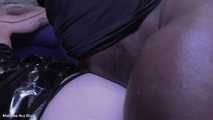 Click below to support me by joining my site and getting ACCESS to my website.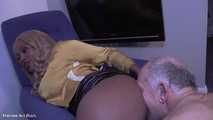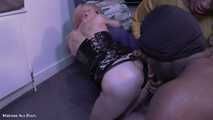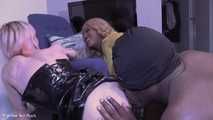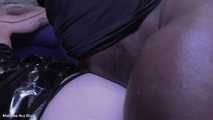 Greedy for black cock - Full clip
Includes asshole fetish - asshole winking - ass licking - tongue fucking double domination - interracial domination - Luna Toxxxic - female domination - female supremacy - spitting fetish - spit fetish - extreme domination - cuck loser training - cuckolding - handjobs - pussy worship - verbal humiliation
Featuring: Mistress Ava Black and Luna Toxxxic
slave 1 has been called in to lick and worship Mistresses' assholes. It's simple enough really. Worship and make them feel good! But he can't seem to follow simple basic instructions. In fact he is so pathetic at doing the job that he very quickly gets turfed aside and slave 2 called in to see if he can do a better job.
His passion is immediately evident. He kisses Mistress Ava's bottom lovingly before kissing Luna's. Now it's time for him to do what he came for. Mistress Ava moves Luna's knickers aside. slave 2 uses his tongue to fuck her asshole. Both women approve of this, and slave 2 is lucky enough to tenderly worship her delicious asshole.
His tongue is beautiful! And Mistresses are very greedy when it comes to good tongue game. Fucking useless slave 1 is called over to see what a good tongueing looks like. He kneels there pitifully like the loser that he is while slave 1 worships that arse beautifully! He is making love to that arse and Mistress Ava is getting horny for a taste for herself.
So slave 2 spreads those cheeks and dives in. Burying his face deep into that juicy butt he tongues it for all he is worth! Mistress loves it! And fingers her pussy excitedly, demanding more and more. So insatiable is her desire that she bounces back and forth on his tongue while he finger fucks her. Is slave 1 looking? The stupid fucker gets a face full of spit for being so pathetic! Mistress is loving slave 2's enthusiasm, and he fingers her pussy while Luna jerks his cock off!
Mistress is loving this!
Those long juicy fingers get her pussy creaming so hard! slave 1, for his troubles is now just the loser cuck kneeling in the corner watching while a better man works that pussy good! The ebony slave's cock is rock hard and ready to fuck. He can hardly hold onto his jizz! But Mistress won't allow him to get off. Not just yet. She still wants to ride his fingers good!
And does she ever! As he slides right into the sweet spot! She rides his fingers hard and cums all over them! Spit rains on loser slave 1! But he does get a treat. The pussy juice out of her horny gash goes straight into his slutty little mouth, and he licks it all up eagerly. And just like the loser that he is he has to watch again as Luna gets the delicious fingers treatment...
slave 1's face is getting a drenching now! These 2 don't give a fuck about him and he will take the most brutal humiliation and punishment yet! Watching Luna taking gorgeous black cock within inches of his face while he watches helplessly is only the beginning. When he has cum she pulls the condom off and tips it over slave 1's spit soaked face! Then he must sit there in shame while he bites on the used condom like the loser that he is. Complete and utter humiliation!
Just the way we like it!
Show more