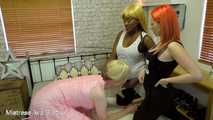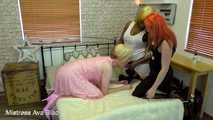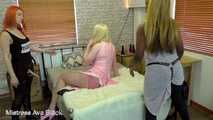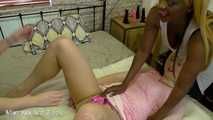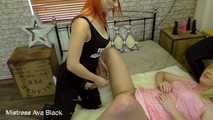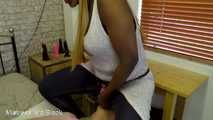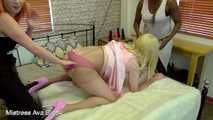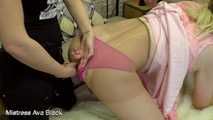 Fucking the sissy out of my stepbrother - Part Two
Includes sissy - strapon - pegging - interracial domination - adult role play - feminization - crossdressers - blackmail fantasy - blowjobs - double domination - taboo - stepbrother - stepsister - lesbian domination - chastity male - pantyhose ripping
Now 'she's' totally trapped and he soon discovers that these two lezzos are enjoying humiliating him too much! They want him to multi-task and suck on their she-cocks to their satisfaction if he wants out of this. Ava wants to train his mouth but Aveena wants his arse. So they multi-task to get both at once!
They lay Jessica on the bed and rip her pantyhose open. She won't be needing that anymore will she? She has to say thank you little sis and beg for cock up her arse for the first time ever! After all women have to take cock all the time. So will she if she's ever going to be a good little sissy!
Ava always knew Jason was a wrong un! All the times he was begging to play with dolls houses and drooling over their outfits! But now they have him trapped he's going to be very well behaved at home. Tidying up after Aveena, doing her chores, and 'donating' all his TV time to her!
Oh yes! Having a big brother has never been so much fun!
Show more