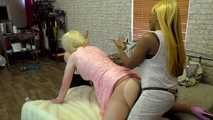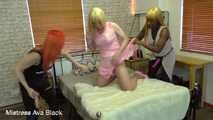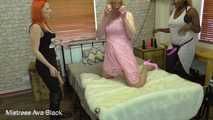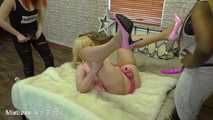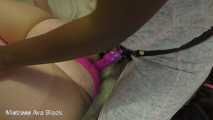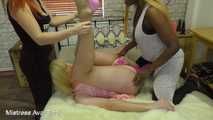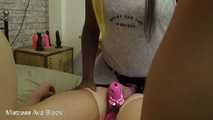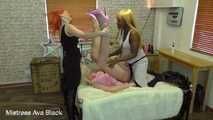 Fucking the sissy out of my stepbrother - Part Four
Includes sissy - strapon - pegging - interracial domination - adult role play - feminization - crossdressers - blackmail fantasy - blowjobs - double domination - taboo - stepbrother - stepsister - lesbian domination - chastity male - pantyhose ripping
Nothing beats fucking up a sissy like fucking her on her back like a bitch! She really thinks she's a chick? Now she's going to get fucked like a bitch!
Especially when the girls realise Jess's teeny peen is dribbling in her cock cage!
That is NOT allowed! Nobody allowed her to get turned on!
So she is laid on her back like a bitch and made to beg for shecock in her manpussy! A nice bit of panty window sex with the cute pink cock milks her whore arse until Jess's legs are trembling and quivering! Looks like this bitch is about to squirt!
Hahahaha
Show more