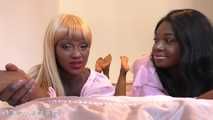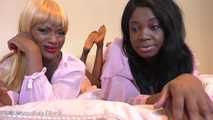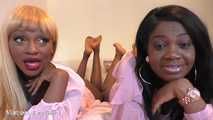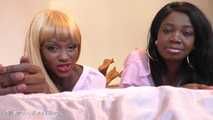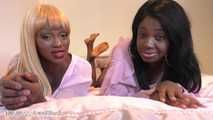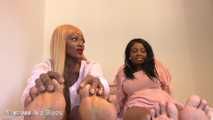 Foot Lust
Includes double domination - footslave training - barefoot - verbal humiliation - foot fetish - ebony footfetish - goddess ebony soles - wrinkled soles - milf - cock tease - foot joi - cum control - foot domination
slave
Let's get one thing clear... You're here for one thing and one thing only! And that is to worship our beautiful Ebony soles.
Goddess Ebony Soles and Mistress Ava Black control and contain you completely. We delight in watching you try desperately to resist what is so obvious to both of us.
You are madly and passionately in love with our feet. Helpless little fucker! We can see it written all over your face. Dare you even try to desire anything other than our perfection?
We know that the very sight of our creamy soles turns your brain to mush and makes you want to dribble your appreciation for us. What a lucky boi you would be to even be permitted to touch that willy for us. Right now. While we laugh and humiliate you!
But you don't care! Of course you don't. Because our feet are everything to you! They are your very reason for existing. Without them nothing can satisfy you. Not even pussy. Cos all a loser like you really needs is waaay down there! Such a footfreak!
Show more