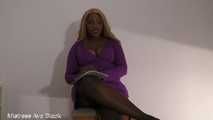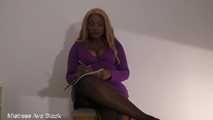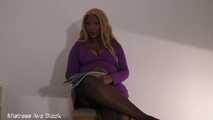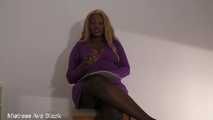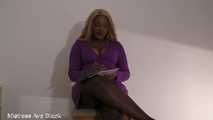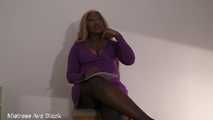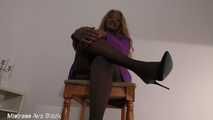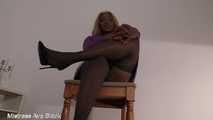 Foot Addiction Encouragement
Includes foot fetish - ebony foot fetish - pregnant feet - therapy fantasy - mommydomme - ebony - pregnant fetish - ebony foot fetish - foot worship pov - foot masturbation - cock tease - big bellies - huge pregnant bellies - ebony female domination - femdom pov - pov female
You've come to a therapist called Ava Black because of your addiction to feet.
At first she seems to be paying attention to what you are telling her. You reveal more and more that you love feet and in fact pregnant women's feet in particular! You confess that you actually booked to see her because she was pregnant. That's when she drops something that shocks you and makes your cock rock hard straightaway.
She doesn't care that you have a foot fetish! In fact she loves teasing guys with her feet. Fate brought you to her office!
You now have only one choice. If you can survive your whole session exposed to her feet and masturbate without cumming then you're cured of your foot fetish and you're free to go.
If you can't then you have to pay a cum tax and come back for more sessions.
So get on the fucking floor, pull off your pants and start edging your dick slowly.
Watch these feet. They fucking own you! They are so perfect you don't even know what to do with yourself having them so upclose and personal. You need these feet so badly. It's all over your face.
Fap away and pay your cum tax depending on how long it takes for you to cum
1-5 minutes - $500
6 — 8 minutes - $250
9 - 10 minutes - $100
11 - 12 minutes (the end) - $50
Show more