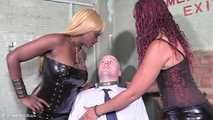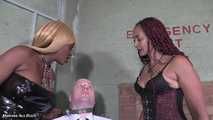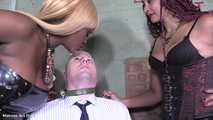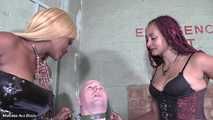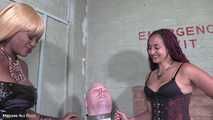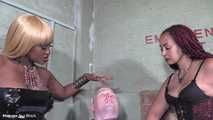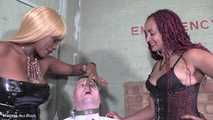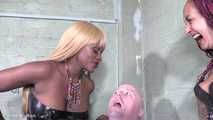 Extended spitting probation - Full clip
Includes - spitting - spit fetish - female domination - double domination - interracial domination - ebony female domination - verbal humiliation - female supremacy - male training - slave training - extreme domination - ebony
Full uncut clip of the no holds-barred training for the human spittoon!
Mistresses' corporate takedown involves so much more than just sticking it to the man!
These Dommes want to spit the lot right back into the face (*and mouth*) of their high-powered exec slave!
He's helpless and fallen prey to their charms and they know he can't resist their curves in shiniest of rubber! They make a great team, spreading his mouth open so that loogies upon loogies from their mouths can pool in his mouth!
They take great joy in watching their spit gather and fill his mouth. He daren't close it though! That would be a seriously BAD mistake!
The Goddesses delight in hawking up thick blobs of spit from the very back of their throats, squealing in delight as they see the slave's face wrinkle up in disgust!
Stupid boi doesn't seem to realise that he's going to swallow. Goddesses spit! slaves swallow!
Right after he gargles and mixes those juices in his own mouth first!
Show more