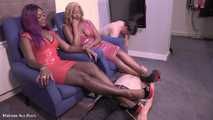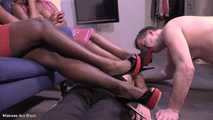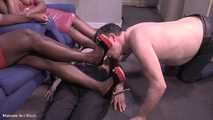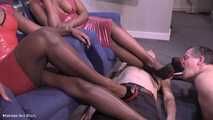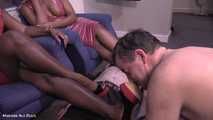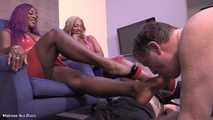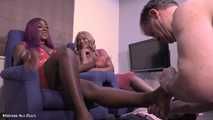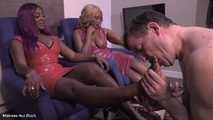 Double rubber Mistresses shoe worship - full clip
Includes - latex - latex fetish - rubber fetish - interracial - ebony female domination - femdom - double domination - foot slave training - candid - domestic domination - sensual massage - massage - female domination
Featuring: Mistress Ava Black and Mistress Lorraine
slave is called in to worship his Ebony Mistresses divine shoes and feet. He has to greet their shoes with the desire and admiration they deserve. Gentle kisses on both their shoes before he is permitted to worship Mistress Lorraine's gorgeous shoes.
Then he can begin kissing Mistress Ava's shoes.
What a long day it's been! And while Mistresses gossip about the adequacies and inadequacies of the male species the foot slave must focus on making their feet happy...
Show more