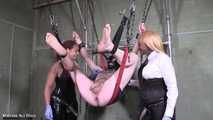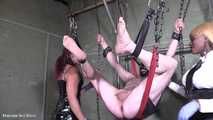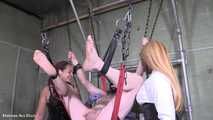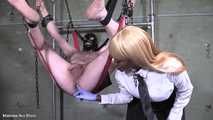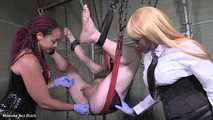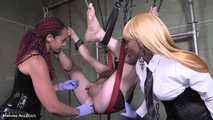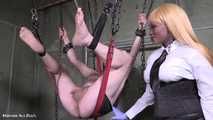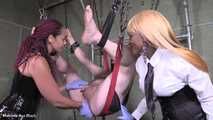 Deep diving your hole - Part One
Includes - strapon - anal - anal spreading - dildo - femdom - interracial domination - CFNM - ebony female domination - double domination
Mistress Ava Black and Goddess Felicity are on top form as they train their anal slut's hungry hungry hole!
Their meaty cocks are hungry as fuck and are dripping with excitement as they look at the slave all strung up and helpless on the fuckswing.
Teasing his hole open in Domme-foreplay, the two Dommes giggle excitedly for what's to come. Their she-cocks love them some long pig and they are both ready to feed!
Watch as Goddess Felicity spreads his man-hole with her veiny thick brown cock. It's so hard and lifelike the slave quivers as it spreads him. It tickles him deep down inside and his own useless slave-cock dribbles involuntarily.
Mistresses know how to turn any man into a helpless slut for their she-cocks!
Show more