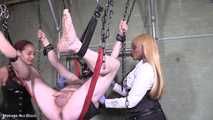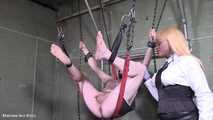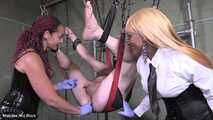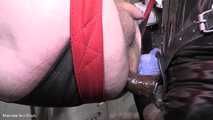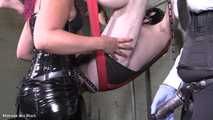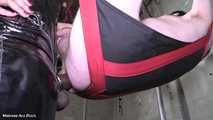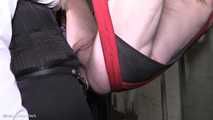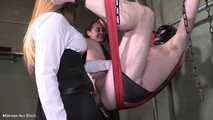 Deep diving your hole - FULL CLIP
Includes - strapon - anal - anal spreading - dildo - femdom - interracial domination - CFNM - ebony female domination - double domination
Mistress Ava Black and Goddess Felicity are on top form as they train their anal slut's hungry hungry hole!
Their meaty cocks are hungry as fuck and are dripping with excitement as they look at the slave all strung up and helpless on the fuckswing.
Teasing his hole open in Domme-foreplay, the two Dommes giggle excitedly for what's to come. Their she-cocks love them some long pig and they are both ready to feed!
Watch as Goddess Felicity spreads his man-hole with her veiny thick brown cock. It's so hard and lifelike the slave quivers as it spreads him. It tickles him deep down inside and his own useless slave-cock dribbles.
Mistresses know how to turn any man into a helpless slut for their she-cocks!
Next it's Mistress Ava's turn to ride this arse now! And she doesn't wait for an introduction before she's in there balls deep! Laughing with her friend about how happy that hole is to receive her, the Ladies giggle as though they are out at afternoon tea.
But there are no formalities to be had when they're tearing that arse up!
Then it's tag team time as Mistress Ava taps Goddess Felicity in to have another go! Goddess shows no mercy as she milks that slave prostate hard! He's moaning and squirming like crazy but she presses hard on that slut-spot till he squirts from deep down inside. He fills her she-cock with his cum and dribbles from his own cock!
Result!
Show more