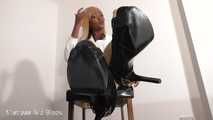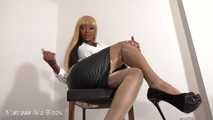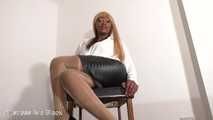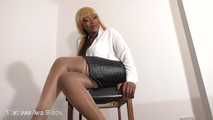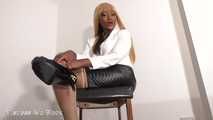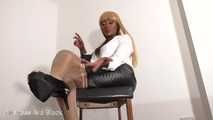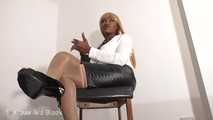 Custom: Shoe spunker exposed
Includes femdom pov - findom - shoe fetish - pov female - joi - jerk off instructions - shoe joi - shoe spunking instructions - home wrecker - mind fuck - humiliatrix - ebony - female domination - ebony female domination - high heels
Here you are alone with your shoe Goddess again. She is instructing you to worship her long legs in shiny pantyhose and her super high heels. Velvety and divine, she wants you to glide your tongue over every inch of them.
You are getting ready to cum when she stops you. She knows you are hiding away in your private space while wifey is in bed. But now she tells you to go and get your wife. Yes you heard correct.
Get her!
Get her here so she can watch this video with you. So she can see what you are really into...
Hi wifey!
Your hubby here hasn't told you just how hot he finds a woman in high heels. I'm gonna level with you here. He's been one helluva naughty boy. The number of times he has jerked to my shoes is unbelievable!
But do you know what? Every time he jerks off to my shoes he begs to do just one thing when he cums.
You know what that is?
He wants to cum right into your shoes! Yes you heard me! Into your sexy high heels.
Oh, he's got them there in front of him does he?
Shall we play a little game? It will be superfun! Try it with me... C'mon, trust me. He'll be hooked for life!
I want you to Domme him for me.
Yeah, do what I tell you to do now. Make him stroke his cock just like I'm telling you...
Then I want you to make him cum in your shoes...
Hahahah! I told you it was gonna be fun! He just can't help himself!
Show more