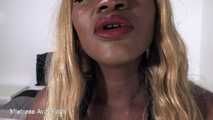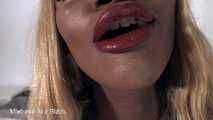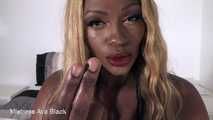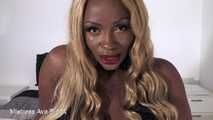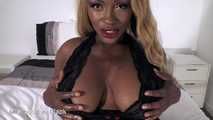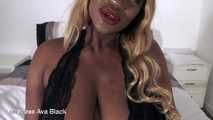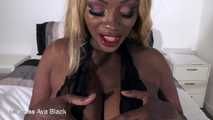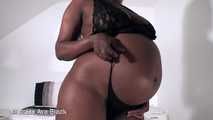 Custom: Closet Faggot Freak
Includes cuckolding - verbal humiliation - blackmail fantasy - challenges - joi games - joi - pregnant - ebony femdom - impregnation fantasy - creampie fetish - creampie eating instructions - ass fetish - ebony ass worship - cuckoldress - ebony female domination - femdom pov - pov female
"Morning Miss
Could u do a video for me? Sort of like a video where you rly get into my head, say I love sucking cock for you, especially black, being cuckolded, eating cream pies, closet fag, imagine I'm being cuckolded by u and ur husband, how u want to use and humiliate me, how I'd do anything for u, be ur slave, how ur my queen, if only people knew my secret."
This video is a custom request from an Alpha slave of mine who is one of my delicious little cuckold freaks!
This boi will chow down on cock like it's gone out of fashion! I know, I've made him do it. And he gets so hot when he sees my pussy being ploughed by a real man!
He is so much fun to session with so when I got this request from him requesting a custom video while I'm unable to see him I literally danced for joy to be able to really get under his skin!
NB: This video uses the client's name but is so deliciously perverted you won't even notice!
Very perverted, cock throbbing intense tease, with a very heavy penalty if you bust your load before the clip is over!
Enjoy!
Show more