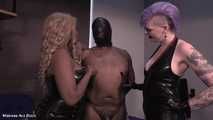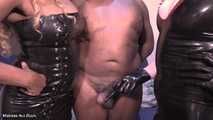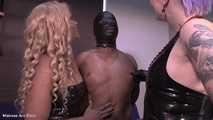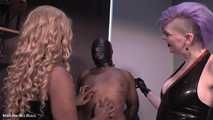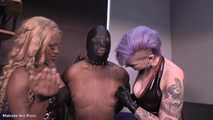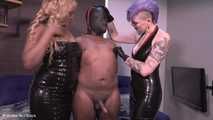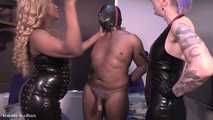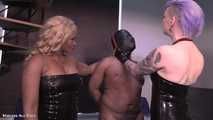 Beat him the fuck down! - Part One
Includes Lady Valeska - nipple play - face slapping - nipple play - spitting - spit fetish - leather mask - gimp slave - latex dress - latex gloves - rubber fetish - beatdowns - cruel femdom - double domination - femdom - slave training - female domination
Featuring: Mistress Ava Black and Lady Valeska
When you're in the presence of greatness it is easy to become overwhelmed.
But then again Mistresses are also keen to remind this slave that they will overwhelm him with their bodies too. Mistresses enjoy slapping his face hard in turn. Sharp stingy slaps to his face send shockwaves through his body. A million stars explode all over his sight but they don't stop.
He tries to squirm away but they grab a hold of him and twist his nipples hard. Laughing as they slap his nipples and his face. Beating a slave down is so much fun!