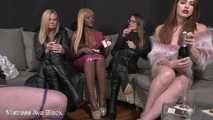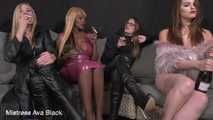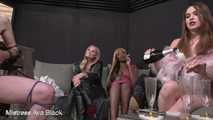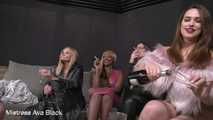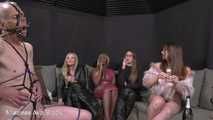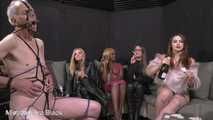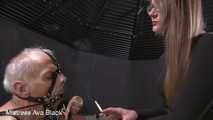 Bathed in our spit - Part One
Includes CFNM - interracial domination - bondage - real femdom sessions - human ashtray - smoking fetish - femdom parties - mistress parties - no safeword femdom - spit fetish - spitting fetish - no holds barred femdom - smoke rings - sexy smoking - cigarette butt chewing - cigarette smoking - spitting parties
Ladies do love to catch up!
And when they are Mistresses these catchup sessions are brutally uncomfortable for slaves. But Mistresses don't care! They love to have a little bit of visual amusement tied up and at their mercy.
Today they have a total degradation piece of s£@t who will do anything! Just anything!
The drinks and cigarettes are flowing, the ladies are having a great time. Then someone decides that this fucker would make for a good human ashtray. And that's when the slave discovers that his day just got a little bit more complicated!
In part one the Mistresses take it in turns to use his mouth to chew up their cigarettes.
Did I mention that the slave doesn't smoke? Yeah. We didn't give a fuck either!