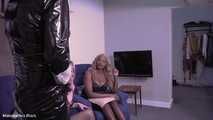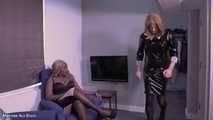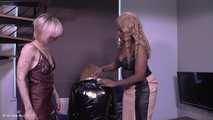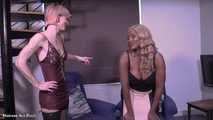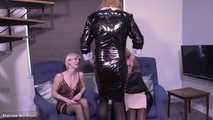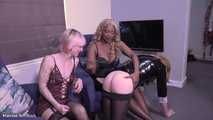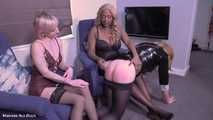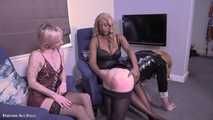 Training the sissy to be more convincing - Full clip
Includes Luna Toxxxic - sissy training - spanking - OTK spanking - feminisation - crossdresser - double domination - femdom - slave training - female domination
Featuring: Mistress Ava Black and Luna Toxxxic
Today is sissy's training day. She has been doing some work on her feminisation but she still has quite a way to go. Thank goodness Mistresses are on hand to enhance her training. They start with watching her walk. Not so good. So they lock her into her maid's dress for their session. She shall remain in that for the duration of her training while Mistresses train her.
And they begin with teaching her how to dance like a woman.
Next they watch how the sissy maid walks. Stiff as a board. No rhythm in her movements. So Mistresses must demonstrate how she must loosen up and move to be more convincing.
Mistresses think that a spanking will help bring back sensation to sissy's gluteus and remind her that her butt brings a lot into being more feminine. And who knows whether it's the hard spanking or the words of wisdom but it looks like a good ole fashioned spanking loosened up theright muscles after all!
Now that Mistresses have solved that pesky problem of sissy not walking right they move on to more important things. After all it's no secret that both Mistresses love a good whore slave and especially their sissies need to fit that bill to a T! So they move on her training to mouth spreading. They use their hands to stretch that tight little mouth open. After all if she's going to be a triple threat sissy she has to be able to dance, walk, and suck cock like a woman!
Mehr anzeigen