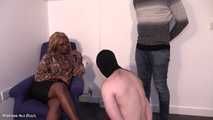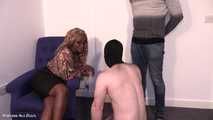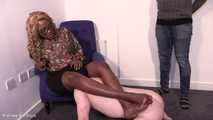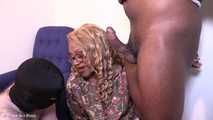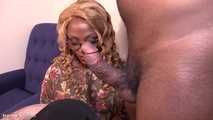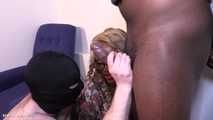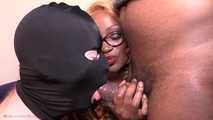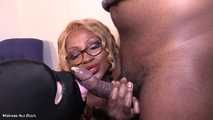 Taste his cock for me - Full clip
Includes make me bi - male domination - coerced feminisation - blowjobs - blowjob training - big black cock - double domination - femdom - slave training - female domination
Mistress is bored. And as we know when Mistress is bored she find alternative ways to entertain herself.
And today she wants her slave boi to amuse her by sucking cock for her. She doesn't care that he's never sucked real cock before. Today he's going to do it for her. And she's going to show him exactly how she wants him to do it. Besides, despite all his complaining his cock is rock hard!
So she makes him worship her pussy first just so he can remember what he's never going to have again. Then she makes him kneel in front of the gorgeous black cock and smell it. Nice deep breaths while she tells him in detail just how he is going to worship it. Then she makes him kiss it lovingly, slow gentle kisses before he has to slide his tongue down the entire shaft. It fills him up immediately but he works hard to do a good job for his Mistress. Such a delicious mouthful for that virgin mouth!
slave needs to slide all the way down the shaft. It's too much for him and he's gagging on it. Mistress shows him that he needs to improve his technique by demonstrating with what ease she can take that cock in her own mouth. It takes a special set of skills to be able to suck a meaty cock, and she makes it look so easy...
Thick drooly spit helps as she demonstrates how much passion is needed for a real cock like this! The slave is really trying his best despite his initial fears. One would almost imagine he was starting to enjoy himself! Especially when Mistress shares the cock with him!
Mehr anzeigen