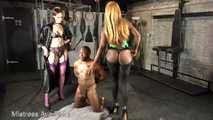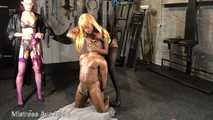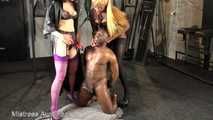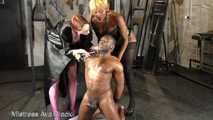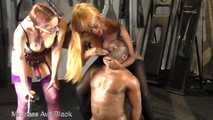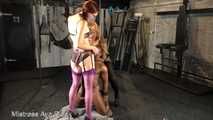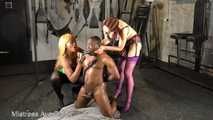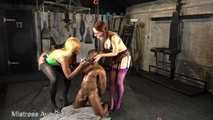 Stretching your mouth wide open! - Full clip
Includes hand fetish - hand over mouth - hand gagging - deepthroat - face fuck - double domination - CFNM - spit fetish - bondage - handjobs - verbal humiliation - Mistress Katerina - interracial domination - dildo sucking - dildo blowjob - extreme domination
Mistresses have pervy tastes.
One of them is seeing just how far they can stretch a slave mouth with their hands and their ladycocks.
slave boi here stood no chance against what they had in store for him. They had him tied up and on his knees, anxiously awaiting whatever was coming his way. And there was a lot!
Mistresses are craving to tickle his tonsils with their magnificent long fingers and hands. Sliding right the way back until they feel him gag! Then going even deeper till his whole body convulses! The thick glob of spit that rises to meet their fingers is all the more satisfying! He is pushed to his limit and they know it! They love it!
But did we not mention there was ladycock in the picture? Well, there is. And Mistresses love to thrust as deep as they can go into his whore mouth so he can almost feel their arses clench and quiver excitedly as they completely subjugate and humiliate him!
His punishment is prolonged and delights the two sadistic Sistas immensely!
The Dommes enjoy seeing him struggle even more as they take it in turns to ride his face. With their ladycocks, their hands, his struggling only turning them on more!
Mehr anzeigen