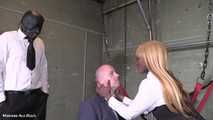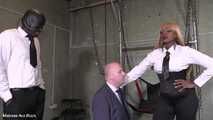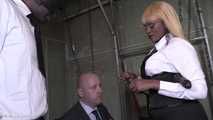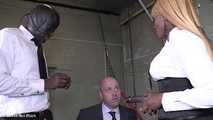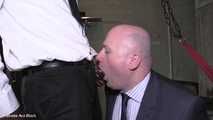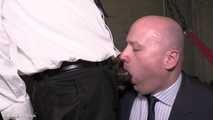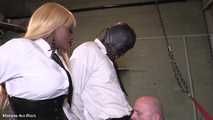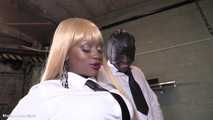 Seal the deal - Parts One to Three (1 to 3)
Includes - male domination - make me bi - adult role play - blackmail fantasy - supremacy - manipulatrix - male cocksuckers - verbal humiliation - face slapping - CFNM - ebony domination
Bumbling idiot!
He'd been so busy trying to pitch Ms Black and Mr Manpole for his career-changing deal that he hadn't noticed the looks they had been passing each other. If he had been more observant he would have noticed the winks they exchanged right before they asked him all the awkward and confusing questions that had left him sweating and petrified that he was about to lose his company this major deal!
He would also have been more surprised when they told him that they needed a man who was willing to do whatever it took to get ahead. No matter how bizarre.
But all he had heard was what he wanted to hear. And he really wanted to win! So he had nodded eagerly. Even as they explained that they did things differently. That they had a 'ritual' that had to be obeyed. He should have known better.
But he didn't.
And now here he was. In this BDSM sex Dungeon. About to find that it took a whole lot to seal the deal!
It takes a special sort of fool to swallow what this guy will.
But swallow he did.
After all it doesn't matter how you get the deal done. All that matters is the result.
So he puts his back into giving a good blowjob to his new business 'associates'. After all they want to know that he has what it takes to go all the way. That's the kind of man they need!
What's that look like? You look like a loser to us...
When we saw you we knew you were just what we needed! A loser who will do anything to get where we need him to be. It didn't take long before you were on your knees sucking cock like the loser you are.
Now tell him how much you want him in your whore mouth!
Ms Black and Master ManPole are delighting in making this loser suck cock. In fact they tell him they want him to suck not just one but several cocks for them from now on! Their conditions of work are incentive driven. The more cock he sucks the more money they will release to him.
And judging from the pathetic size of his own dick he's going to suck on real meaty ones for a long time!
Mehr anzeigen