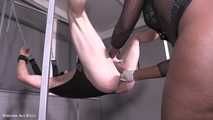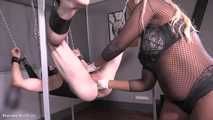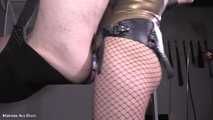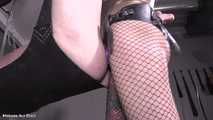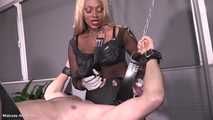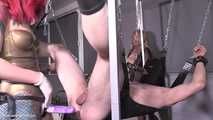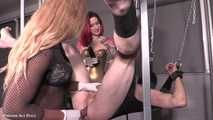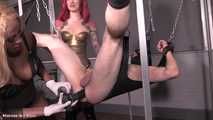 Our little anal gusher - Full clip
Includes Mistress Adreena - CFNM - anal - anal stretching - big toys - fingering - anal fingering - strapon - dildo blowjobs - latex fetish - rubber fetish - fishnets - boot domination - extreme domination - double domination - femdom - slave training - female domination - anal squirting
Featuring: Mistress Ava Black and Mistress Adreena
Nice and deep...
That's how Mistress's fingers go as they probe inside the slave's arse. She spreads him as one finger after the other they meet inside his tight little booty. That hole is nice and ready for the fucking. She knows Mistress Adreena's she-cock is going to enjoy spreading him even further.
Mistress Adreena's cock is a gorgeous one and it's going right into his whore arse! She pounds him long and deep and good, each stroke of her gorgeous long schlong sending ripples of painful pleasure through his entire body. They hit the tag team and Mistress Ava goes back to a bit more big toy analstretching.
The big black one is more than he can handle and he howls for mercy. His arse is creaming as she slides in and out with ease. This arse stretching session just got a whole lot more intense!
His howls are like music to their ears. Mistress Adreena pulls out the crazy hand dildo and twirls round and round in his arse. Seeing him open up to take it in despite his protests is so much fun!
He's trying so hard not to cum but Mistress's relentless arse pounding is irresistible! And when he cums hard and messily all over her dildo it is the sweetest victory! One well fucked slave arse!
Mehr anzeigen