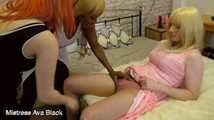 Klicke unten um meiner Seite beizutreten und ZUGANG zu meiner Webseite zu bekommen.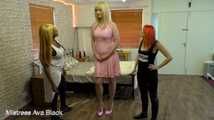 Klicke unten um meiner Seite beizutreten und ZUGANG zu meiner Webseite zu bekommen.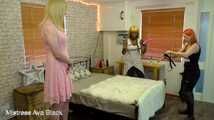 Klicke unten um meiner Seite beizutreten und ZUGANG zu meiner Webseite zu bekommen.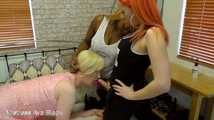 Klicke unten um meiner Seite beizutreten und ZUGANG zu meiner Webseite zu bekommen.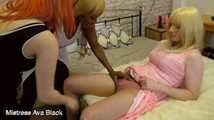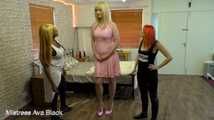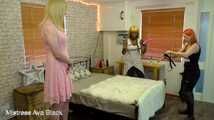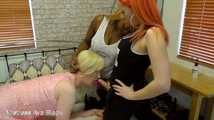 Fucking the sissy out of my stepbrother - Full clip
Includes sissy - strapon - pegging - interracial domination - adult role play - feminization crossdressers - blackmail fantasy - blowjobs - double domination - taboo - stepbrother - stepsister - lesbian domination - chastity male - pantyhose ripping
Aveena's stepbrother Jason has been caught! She caught him all dressed up and playing with himself in his bedroom when he thought no one was around. She was so shocked she rang her lezzo lover Ava straightaway! Ava raced round and they plotted how best to sort this problem out! Jason was begging and begging for them not to tell their parents, and Ava had just the ticket to fix this!
So they checked into a sex Dungeon and told him he had only one way out of this sticky situation unless he wanted to be ratted out to the folks!
Ava figured the only way he was going to be cured of his crossdressing freakery once and for all was to experience the full pain of being a woman. Just cos he got dressed up in his room every once in a while and felt pretty and nice didn't mean it was all cherries and glitter!
They slap a pair of heels on him.
"Make them fit!" they barked orders at him. Jason was afraid now. He had said he would do anything to stop his alter-ego Jessica from being exposed but this was going too far.
The girls laugh as he tries desperately to walk in the heels they got for him. But that's not all! The girls also found 2 strapons and they want to have a bit of fun with these! Shame it won't be so much fun for 'Jessica'!
Now 'she's' totally trapped and he soon discovers that these two lezzos are enjoying humiliating him too much! They want him to multi-task and suck on their she-cocks to their satisfaction if he wants out of this. Ava wants to train his mouth but Aveena wants his arse. So they multi-task to get both at once!
They lay Jessica on the bed and rip her pantyhose open. She won't be needing that anymore will she? She has to say thank you little sis and beg for cock up her arse for the first time ever! After all women have to take cock all the time. So will she if she's ever going to be a good little sissy!
Ava always knew Jason was a wrong un! All the times he was begging to play with dolls houses and drooling over their outfits! But now they have him trapped he's going to be very well behaved at home. Tidying up after Aveena, doing her chores, and 'donating' all his TV time to her!
He's such a pussy! To think he actually tried to be a dude at all!
"Suck on your sister!"
They get Jess onto her knees to take a good cocking front and back. Her tight little sluthole just swallows up Ava's shecock while her whore mouth gobbles up Aveena's cock! Now for a picture of her dressed up with Ava ploughing her arse! Deelish! Blackmail is a delicious dish of perfect when dished up by these two!
Jess gargles on that girlycock as Ava ploughs her tight arse!
Nothing beats fucking up a sissy like fucking her on her back like a bitch! She really thinks she's a chick? Now she's going to get fucked like a bitch!
Especially when the girls realise Jess's teeny peen is dribbling in her cock cage!
That is NOT allowed! Nobody allowed her to get turned on!
So she is laid on her back like a bitch and made to beg for shecock in her manpussy! A nice bit of panty window sex with the cute pink cock milks her whore arse until Jess's legs are trembling and quivering! Looks like this bitch is about to squirt!
Hahahaha
Mehr anzeigen