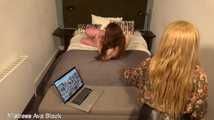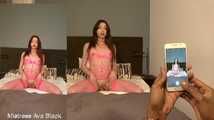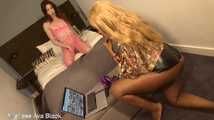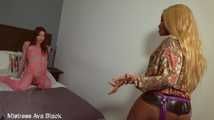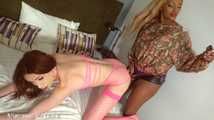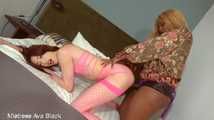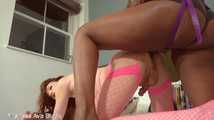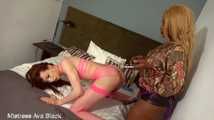 Dark web whore
Includes adult role play - taboo - bimbofication - bimboization - transformation fantasy - transformation fetish - strapon - transgender/tg - transgender and female - blackmail fantasy - sissy sluts - sissy training - feminization - t girl - total power exchange - cock hungry whores - deepthroat - anal - gay for pay - gay 4 pay - cumshots - ass to mouth
Featuring: Mistress Ava Black and Sasha deSade
Everyone knows that the dark web is the place to meet some right seedy characters and get off on some hardcore clandestine meets.
Mistress's sissy has been training hard to be a good little t-girl for Mistress. She has been taking her hormones daily, and working hard to look more and more convincing for Mistress. Finally now Mistress believes that she is ready to go out there on the dark web and meet some dirty fuckers who want the kind of kink that only a girl with a 'little extra' can give.
But before she is ready to be set out in the big wide world Mistress must make final preparations to make sure that she is completely ready to fully pleasure all the guys she'll meet.
Tonight she must take some sexy pics for her online profile. Mistress starts off with posing her in the right ways, getting her to look sexily at the camera and work those lips for the best camera pout. But something is missing...
Mistress is looking at the other listings on the site they'll post on, and her slut just doesn't look quite as slutty! So if this will work she needs to stretch her holes so she has that gaping and 'just fucked' look.
So Mistress puts on her strapon and begins to fuck her slut's mouth nice and deep. Gorgeous intense blowjobs caught on camera for the punters to enjoy, followed by flipping her round so she can spread those arse cheeks nice and wide. Her Mistress-cock is ready to do the necessary so guys will see how willing slut girl's arse is to take a nice big one!
Mistress is getting so carried away that she pounds that slut good! Ass to mouth and back again! She doesn't stop until her slut has cum all over herself!
Perfect! Mistress knows that this whore is ready to get out there and suck and fuck to her heart's content!
Mehr anzeigen